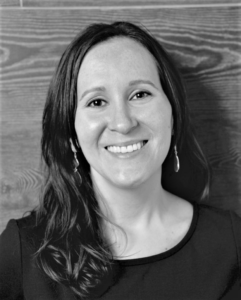 Kristen is a graduate of the 4-year Traditional Chinese Medicine (TCM) Practitioner program at the International College of Traditional Chinese Medicine in Vancouver. Following graduation, she completed an internship at Tzu Chi General Hospital in Taipei, further enhancing her clinical experience and understanding of Chinese medicine. This internship brought things full-circle, as her first experience with acupuncture was in Taiwan, while teaching English there after completing her undergraduate degree.
Kristen has a particular interest in treating musculoskeletal pain, digestive dysfunction, women's health, stress and fatigue. She uses acupuncture, cupping, moxibustion and gua sha, along with lifestyle and dietary consultation, to help her patients achieve and maintain optimal health. She has enjoyed treating a wide variety of people, from hopeful parents-to-be to people dealing with stress & anxiety to the UBC Track & Field team.
Kristen embraces the holistic philosophy of TCM – understanding that both the physical and emotional aspects of each individual need to be considered and treated for complete healing. She has an open and compassionate approach to treatment, based on genuine care and connection with her patients.
Click here to book an Initial Acupuncture Visit with Kristen!